Each year the students, faculty, and staff in the Health Promotion Management Program select a holiday community service project. In the past, we have adopted families from a local maternal and childcare clinic and surprised them on Christmas morning with gifts for children and/or their homes.
In 2014, we donated over 25 teddy bears to children at the local Ronald McDonald House. This year we collected canned goods for the Arlington Food Assistance Center. Over 50 students, faculty, and staff, contributed hundreds of canned goods to stock the shelves of the local food bank.
Our program is committed to addressing health disparities by partnering with local community health agencies and organizations. Health Promotion Management students make it their mission to give back to the Washington DC area with active volunteerism throughout the year.
JR Denson, an incoming master's student, had the opportunity to work on a project with Dr. Elizabeth Cotter in Arlington. JR, Dr. Cotter, and six other graduate students worked with the Arlington community to create a community garden. Together with the residents of the neighborhood, the group built plant beds filled with vegetables that were harvested at the end of the summer.
The following spring, JR was awarded a grant from AU's Eagle Foundation. The goal of the grant was to collaborate with a local organization, Little Lights, a non-profit located in Southeast DC, which offers after school tutoring and mentoring to children living in nearby public housing.
JR was inspired by his community garden project in Arlington. Armed with a few gardening skills and a generous budget, JR worked with Little Lights staff and children to create an on-site teaching garden. Similar to the project in Arlington, JR and the team worked together to construct and harvest a garden that brought together people in the local community. At the end of the summer, JR was able to lead elementary-level cooking lessons with the children.
I'm proud to be a part of the strong community in the Health Promotion Management Program where students like JR are doing their part to take lessons learned in the classroom and apply them to give back to our community.
Looking for a graduate program that gives you the opportunity to make a difference in the local community? Learn more about the health program management MS program at AU.
---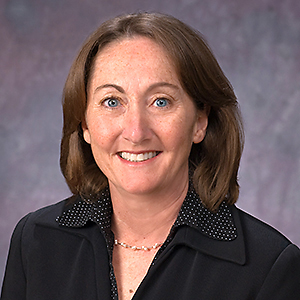 Dr. Anastasia Snelling is a professor and chair of the Department of Health Studies at American University. Her research aims to understand the impact of food policy and programs on health and weight status of students and teachers in the school environment.
---
https://au.blogs.american.edu/files/2015/12/Community_Garden.jpg
420
1106
American University
https://au.blogs.american.edu/files/2015/09/AU_logo_web.png
American University
2015-12-21 17:21:50
2015-12-22 08:31:45
AU Students Do Their Part to Build Healthy Communities and Give Back in DC