From preschoolers picking out colored pencils to graduate students upgrading their old laptops, back-to-school shopping remains in full swing.
It's an exciting time of year, with plenty of fun items to purchase. It's also a great opportunity for parents—and students of all ages—to place healthy lunch items and a comfortable pair of shoes for exercise atop their shopping list.
Why is it so important? Long gone is the notion that eating poorly only affects us from the waist down. Now, it's quite clear—based on both data and anecdotal evidence—that health and learning are intimately linked.
Even with the knowledge that healthy children are better students, we need more student-level research to address the relationship between obesity and learning. It's an urgent concern for researchers, policymakers, teachers, children, families, and health promotion professionals.
Fortunately, there are encouraging signs that health's relationship to education is beginning to receive the attention it deserves.
Wellness Policies
Federal legislation that was enacted more than a decade ago has led to relatively new wellness policies—mostly about curbing obesity—at schools throughout the US. The challenge is that the nuances of these policies and their results widely vary. Factors such as nutrition value of cafeteria meals, amount of time devoted to physical education, and cultivation of health-enhancing environments for teachers and students are different at virtually every school.
What is lacking is a deep understanding of the effects of school-by-school health policies at the student level. The more often and thoroughly that we can compare the health consequences of various lifestyles, the better.
Change on the Menu
Lunch hour is being revamped, too. The Healthy Hunger Free Kids Act upgraded nutrition and monitoring standards that are part of the USDA School Lunch Program. Schools are striving to comply by providing new meals that are both tasty and healthy, but parents and students will take some convincing.
The USDA's Economic Research Service is poised to do just that, particularly through funding for "behavioral economics" studies. The most recent report, released in August, revealed that while the majority of principals and foodservice managers who responded agreed that "Students generally seem to like the new school lunch," the participation rate for paid school lunches has been on the decline since FY 2008.
It's a frustrating divide, but it's not insurmountable. At schools in Arlington, Virginia, and Washington, DC, our research has shown that by engaging students in selecting how vegetables are prepared or pairing a fruit and vegetable, we can increase the consumption of healthful foods.
These are all important findings to consider, but we must be vigilant with continued research and response. The work has only just begun.
Strong Muscles, Thriving Minds
The playground presents another important opportunity to address the whole child—from physical and mental health to academic performance. The recent push by everyone from First Lady Michelle Obama to professional football players to ramp up physical education time among children isn't just about strong muscles. It's about healthy, thriving minds.
Now it's our task to put clear numbers behind those well-known faces. Fortunately, the body of research linking PE time and well-being is growing.
It's increasingly evident that time is a key factor. In a study titled "Evidence based physical activity for school-age youth" in The Journal of Pediatrics, researchers reviewed more than 850 experimental studies and concluded that additional physical education boosts academic performance, physical fitness level, concentration, memory, classroom behavior, and intellectual performance.
Our own study found a higher rate of math proficiency on Washington, DC's standardized tests by elementary schools that offer nearly 90 minutes of PE per week. That's powerful data, and it begs this question: How far could we move the needle if more schools were to increase the amount of gym time?
The good news: There is a sizable appetite for new research on health and student performance and vigilant advocacy to improve the way we serve children.
Interested in a career in health promotion management?

The more passionate health promotion management professionals we can train to lead the way, the better individuals and families will be positioned to thrive for years to come.

Want to get involved in the conversation and make a difference in health and wellness on a larger scale? Learn more about the Health Promotion Management Program at American University.
About The Author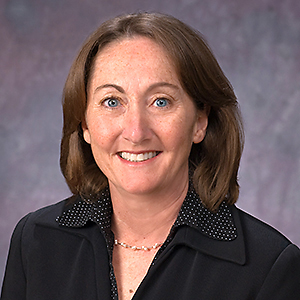 Dr. Anastasia Snelling is a professor and chair of the Department of Health Studies at American University. Her research aims to understand the impact of food policy and programs on health and weight status of students and teachers in the school environment.
---
https://au.blogs.american.edu/files/2015/09/HPM_Blog_3_Image4.jpg
964
1450
American University
https://au.blogs.american.edu/files/2015/09/AU_logo_web.png
American University
2015-09-21 17:37:23
2016-04-19 09:41:30
Research Shows Link Between Health and Successful Learning